Six Unique Labels Designs to make The Die Cut Packaging Stand Out
In the world of packaging, die cut boxes are playing a vital and significant role. Die cut box package is a unique design of packing that works more efficiently to assemble and carry different products. Many brands are using this type of box packaging for their items such as for sweets, cakes, jewelry, shoes, mobiles and laptops, and many other gift items. This package style is increasing day by day in the market due to its uniqueness and simplicity and the advantage of easy to assemble things.
The significance of Die Cut Boxes
Some product and gift items require beautiful and attractive packing. Die cut boxes are highly customized and available in all shapes and sizes. These can protect and help to preserve most sensitive items. Die cut boxes can be decorated in different styles and can be used as a gift box and presentation boxes these boxes are made up of cardboard and very cost-efficient. They are durable and environment-friendly.
Die Cut Packaging And Labeling
Package and labeling have a strong relationship. Packaging is incomplete without labeling. A label on a die cut box increases the value and makes it more reliable in front of consumers. A label provides all important information about product and brand. All food and bakery product brands use different labels for their die-cut packaging to make it more outstanding and appealing. You can also make your die cut boxes more attractive with different label designs and simple techniques.
Six Unique Labels Designs
Special Die Cut Label
These types of labels are very unique because they have a unique outline shape. They are being used to show the uniqueness of a brand label. Many leading brands are using this style of labeling and making their packing more unique and eye-catching in the shelves of markets.
Dry Peel Label
This is another unique design of labeling. This kind of label has a unique property of being removed. You can remove the whole label and the layer that is bring removed loses its stickiness and then a label of the same shape remains attached to the product. Another feature of dry peel label is that it can be printed on three sides. Such labels are very good for marketing purposes.
Sticker Label
With the increasing trend of different events like baby showers, bridal showers and other ceremonies, the trend of sticker label is also gaining the attention of consumers. Customized gift and waterproof stickers are easily available in the market. These stickers label can be customized according to customer choice and need. For a birthday present and baby shower, you can use different themed stickers labels for you die cut gift boxes and can make them more eye-catching.
Personalized and Favor Ribbon Label
In our life, there are many occasions when we want to do something special and different for our loved ones. Personalized and favor ribbon label is a great idea to make something different and interesting. Sometimes we do not have enough time to go to the market to shop a birthday or any other greeting card, so a personalized ribbon label is the best option to make you die cut box more adorable.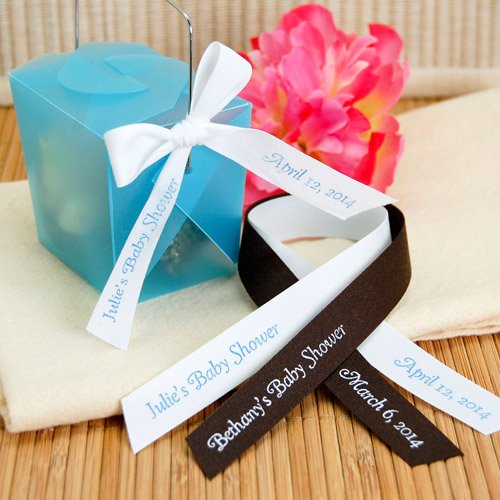 Cut and Stack Label
Some product and customers demand colorful end economical labels make their packing more desirable. For this purpose, cut and stack label is a very good option. These labels are high in quality. Different brand of food and beverage products, use this label and make their product packaging more appealing.
Tag label
Tag label is also a very unique and elegant design for die cut boxes. If you are going to make wedding favor boxes, nothing can be more adorable than a tag label. You can write any beautiful or inspiring statement regarding the event, you can also write the name of the groom and bride on tags to make boxes more interesting and memorable. Many handmade and customized tag labels are really appealing.

Tags: Boxes, Die Cut, Label, Packaging